Now taking Pre-Registrations Forms and Payments ONLINE!
Be sure to completely fill out registration form below in addition to paying online if you choose to do so. You may also pay at the front desk of the Academy anytime.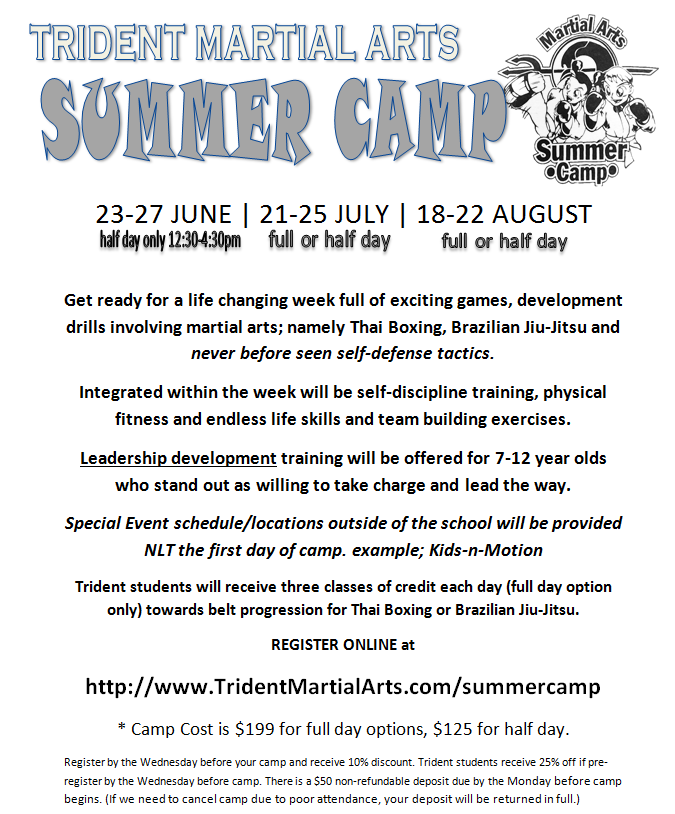 * Camp Cost is $199 for full day options, $125 for half day. Register by the Wednesday before your camp and receive 10% discount. Trident students receive 25% off if pre-register by the Wednesday before camp. There is a $50 non-refundable deposit due by the Monday before camp begins. (If we need to cancel camp due to poor attendance, your deposit will be returned in full.)
Get ready for a life changing week full of exciting, fun martial arts, with self-discipline training, physical fitness and leadership development experience for 7-12 year olds.