An active training regime and a strong emphasis on discipline…
Trident Academy offers Kids Martial Arts Classes Woodbridge VA: the most comprehensive kids program in the Northern Virginia/DMV area. Our young students learn Thai Boxing and Brazilian Jiu-Jitsu - two arts with an active training regime and a strong emphasis on discipline. For the kids who show dedication and desire, we have a competition team that represents the academy in tournaments throughout the United States. Many parents are ready to start their children as soon as possible so they can be ready for school and have the confidence to stand up to negative peer pressure and bullying.
Trident
Academy
is
the
perfect
place
to find out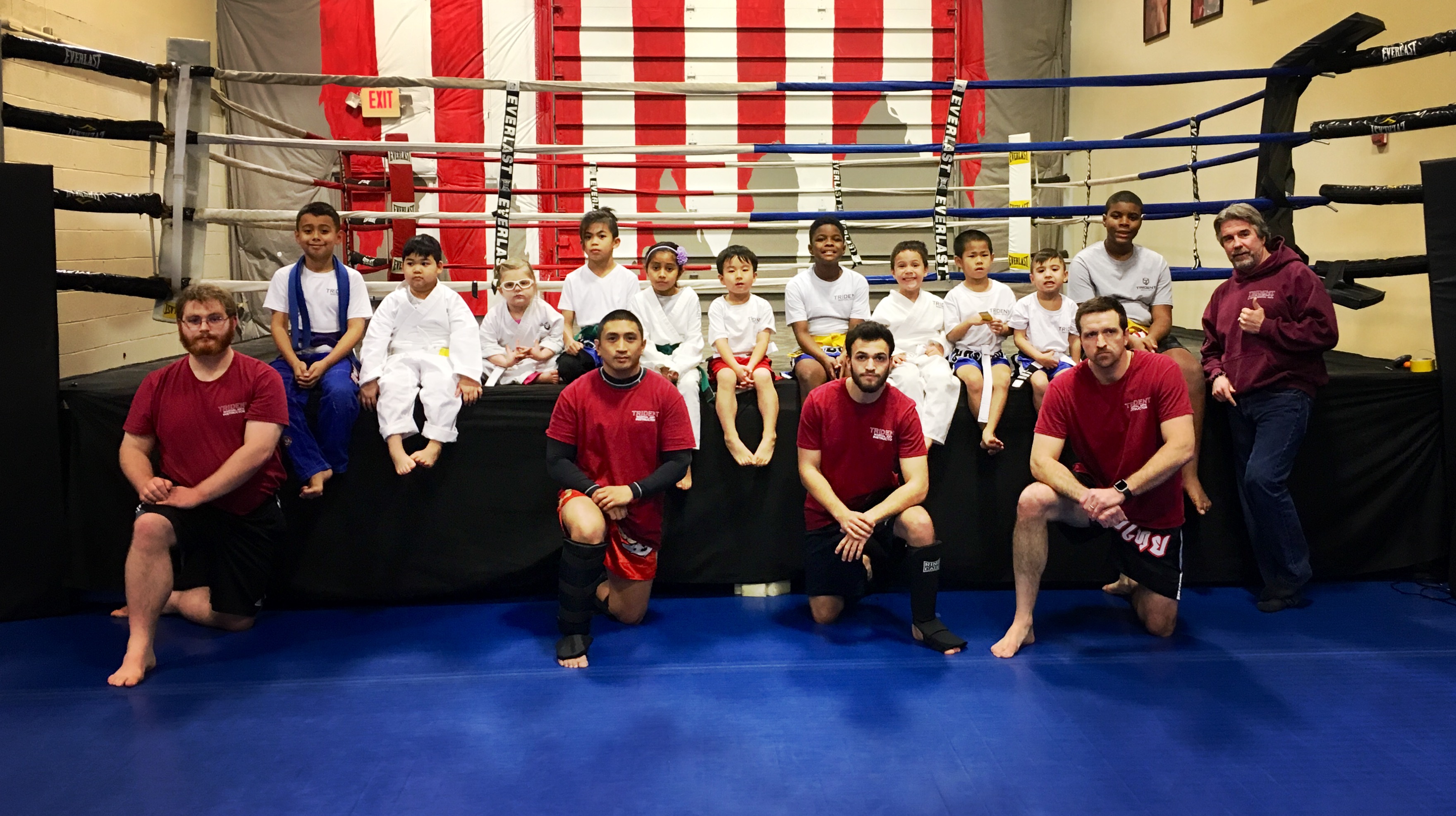 There's nothing like being great at what you do to build confidence and character. Trident Academy is the perfect place to find out how your child interacts with others their own age and older. If you would like to sign up for two free trial lessons and a free assessment of your child's readiness, select from one of the options below.
Self Defense On or Off their Feet
We teach our children both Traditional Striking and Self-Defense as well as Brazilian Jiu-Jitsu so they can defend themselves on or off their feet.
The Student Creed
All of our children must learn the words and meaning of our Student Creed. This standard keeps them focused on the reasons and benefits of Martial Arts training.

Lil' Warriors Program & Schedule
These classes are for our 4-6 year olds. We teach them Thai Boxing and Brazilian Jiu-Jitsu, with a strong emphasis not only on technique but also physical attributes including stamina, coordination, reflexes, hand/eye coordination, balance, etc. Our instructors are dedicated to developing students' self-discipline and confidence while ensuring enjoyable classes.  Give your child the edge they need to succeed.
Junior Trident Program & Schedule
This is the program for 7-12 year olds. The emphasis remains on Thai Boxing and Brazilian Jiu-Jitsu (BJJ). These classes are structured the same as the adult classes and involve the use of the same equipment. We teach Thai Boxing and BJJ to our youngsters because we know how effective these arts are for developing self-confidence, fitness and the ability to defend, while elevating both discipline and enjoyment.
4-6 Year Olds
Monday 5PM: Muay Thai
Tuesday 5PM: Brazilian Jiu-Jitsu
Wednesday 5PM: Muay Thai
Thursday 5PM: Brazilian Jiu-Jitsu
7-12 Year Olds 
Monday 5:45PM: Muay Thai
Tuesday 5:45PM: Brazilian Jiu-Jitsu
Wednesday 5:45PM: Muay Thai
Thursday 5:45PM: Brazilian Jiu-Jitsu
Friday 5:00PM: Filipino Martial Arts 
Friday 5:45PM: Muay Thai Sparring (

Green Belt

and up)
Muay Thai = Stand Up Striking & Protection
Brazilian Jiu-Jitsu = Grappling & Ground Defense
Filipino Martial Arts = Sticks (Kid Friendly Weapons) for Hand-Eye Coordination & Left/Right Brain Development
Trident Academy STAR Program
Stop, Think, Act, Review.
Our STAR Program encourages children to accept responsibility for their actions while understanding that success and goals are achieved through hard work and discipline. Each student is given a monthly activity to accomplish in order to drive them on.
Our program has an emphasis on establishing discipline and courtesy while teaching self-defense techniques.
Training at the Trident Academy builds confidence and character by teaching children self-control.
The range of movements involved in martial arts help to develop coordination and increase strength and flexibility.
Martial arts are great for fitness and physical well-being; routine exercise in childhood leads to an active adult life.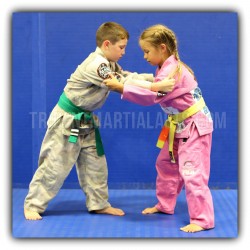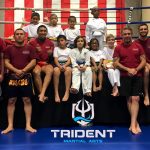 "Martial arts helps your kids develop self-discipline, self-respect, dedication and a high-level of personal fitness. Qualities attained in youth remain with us for life."