Grappling Program: BJJ and CSW
Our grappling program consists of two main styles. Our students will combine both Brazilian Jiu-Jitsu (BJJ) and Erik Paulson's Combat Submission Wrestling (CSW aka MMA).
Grappling Programs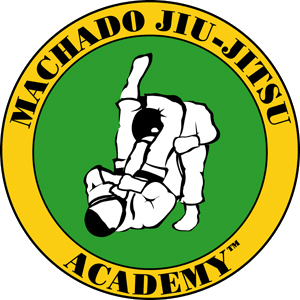 Machado Brazilian Jiu Jitsu is an highly effective grappling art from Brazil that took Mixed Martial Arts by storm and changed the face of competitive martial arts across the planet.  Trident Academy represents Rigan Machado.  Master Rigan holds the prestigious Red and Black Belt and is nephew of the Grandmaster Carlos Gracie. Master Rigan  Machado achieved his legendary stature at the world championship level  by numerous wins, a record that has not been seen again!

---

Combat Submission Wrestling is our Mixed Martial Arts program developed by Erik Paulson, the trainer of UFC legends including Brock Lesnar, Josh Barnett, Sean Sherk and James Wilkes.

Here's a video featuring a sample of our training, this is with Black Belt Pat Tray, our Academy founder and former Navy SEAL. He shows how to submit your opponent in three different way with arm locks, followed by a final variation called a V Arm Lock. After the instruction of the BJJ Classes in Woodbridge, there is some live rolling so you can get a sense of what it is like to be in our BJJ Training sessions.