Jeet Kune Do: The art and science of Bruce Lee
Jeet Kune Do (JKD) training is technically offered five times per week at former Navy SEAL Pat Tray's Trident Academy of Martial Arts in Woodbridge, Northern VA. Mr. Tray is a Full Instructor under Sifu Dan Inosanto, Bruce Lee's best friend and protégé.
Trained in All Ranges of Conflict
Our intent is to develop in all of our students a high level of awareness and sensitivity for all ranges and situations in which you may find yourself in danger on the street. JKD is a must for anyone looking to expand their knowledge and establish a firm foundation in defending yourself against stronger opponents. Quick thinking and adaptive instincts are what our students get from expert JKD instructors who have been training for countless years in Bruce Lee's Jeet Kune Do science and concepts.
"Developed by Bruce Lee, Jeet Kune Do is a fantastic distillation of numerous other martial arts, purifying them into a potent new technique."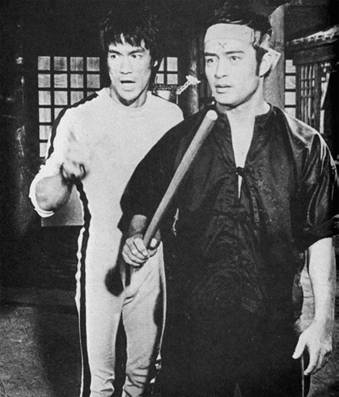 Bruce Lee & Dan Inosanto
Guro Dan Inosanto with his best friend and training partner, the late Bruce Lee, on the set of Game of Death.
Jeet Kune Do was developed by the legendary Bruce Lee, who had grown frustrated with the inflexibility of traditional martial arts. Lee's philosophy focuses on reading your opponent, absorbing what is useful from other techniques, and being as flexible as possible. It's ideal for self-defense as well as a brilliant way to improve strength and fitness.
"It's important that martial arts don't just equip students with fitness, balance and quick thinking, but also the confidence to achieve their goals."
Sifu Patrick Tray
Master Pat Tray: Class Recap of Jeet Kune Do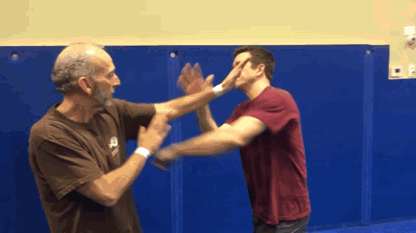 Ben Gilbert & Jim Conklin
JKD Trapping and Response Sequence
Ready to Try a JKD Class?
Take the First Step towards your first Martial Arts Training Session with the Trident Academy!