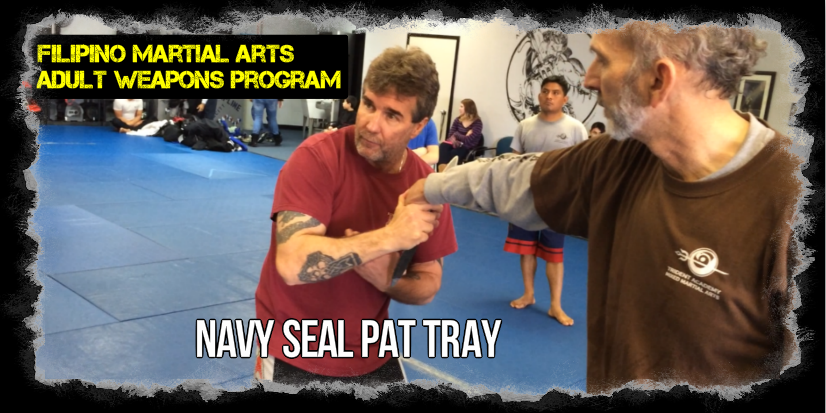 Have you ever worried about what you
would do against a weapon?
Maybe you just want a super fun way to exercise outside of the gym....
Look no further...at Trident Academy of Martial Arts in Northern VA, we train our students in the most practical weapons art in world, collectively known as the Filipino Martial Arts.   Some have heard of these arts also known as Kali, Arnis or Escrima.  We teach them all here as taught by Legendary Guro Dan Inosanto.
Learn how to defend and use a blunt, bladed, or flexible weapon just like the ancient warriors of the Philippines.  Our founder, Navy SEAL Pat Tray has a unique approach to teaching you how to do this.  Our mixed level classes allow you to train personally with other instructors during every class.  You will learn how to coordinate the left and right side of your mind to work harmoniously together in ways that no other sport or martial art can.
We offer the weapons classes on Monday and Wednesday at 7:30PM - 8:30PM, as well as Saturdays from 11:00 - 12:00 PM.