Thai Boxing at Trident Academy in Woodbridge VA
Trident Academy's Muay Thai / Thai Boxing Classes provide men and women of all levels & ages an excellent way to increase overall fitness with the added benefit of getting tougher and improving self-confidence. Martial Arts done properly in a hands-on training environment has always been a sure way to get in great shape, lose excess fat and train your body to function as it was designed to.
Get Out of the House and Join Us
Our modern society and lifestyle often leans towards a sedentary one if we don't actively get out of our chair at the house or office…and get a good sweat doing something we enjoy. Many have found the answer to their aspirations in Muay Thai, an art that uses all of the body's natural weapons.
Fitness Club Alternative
Are you tired of the same old fitness club with treadmills, elliptical trainers and spin bikes, etc…? Check us out! Each class is like a personal training session where you get to work with a partner that will help push you through each workout.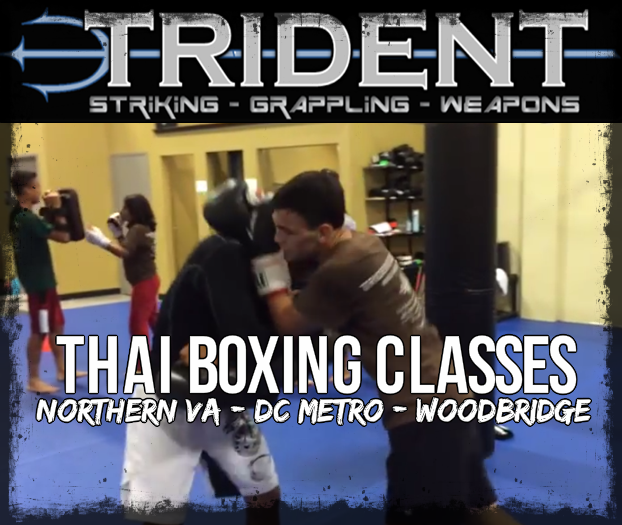 Our facility offers two free trial classes to anyone in the Northern VA, DC/Metro area, namely Woodbridge and outlying Dumfries, Stafford, Fairfax Station, Mannassas and Lorton. Some of our students travel as far away as Maryland and Frederickburg to train with our expert staff.
Schedule your First Class Today
If you would like more information and get started with the process of trying your first Thai Boxing class as well as our other striking classes, fill out our form and let us know your goals and training availability.