Muay Thai Kick | How to Counter the Lead Thai Boxing Kick with Evade Technique
This video demonstrates how to evade the Muay Thai kick.  Lead instructor is Khun Kru Mikey Custodio of Trident Martial Arts, a Full Instructor in the World Thai Boxing Association under Grandmaster, Ajarn Chai Sirisute.
If you're looking to learn a new martial art, develop a new skill set, or get a great workout that is one of the most popular alternatives to a gym membership, check out our Academy in Woodbridge, VA, we're offering two free trial classes for all new aspirants to the martial journey.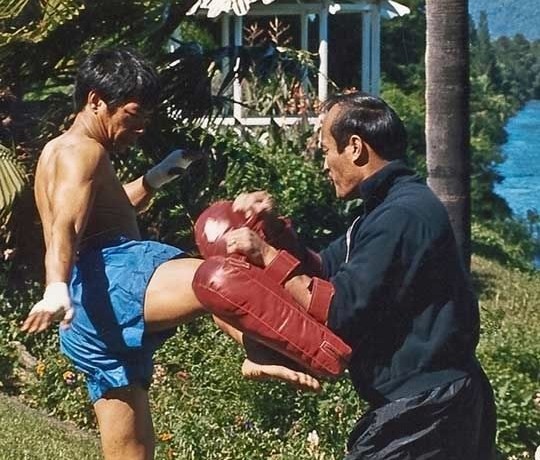 Ajarn Chai Sirisute and Guro Dan Inosanto in the Early Days
Take the Next Step
Leave us your email or choose your first free trial class